Borrelli & Associates, P.L.L.C. is an aggressive and dynamic law firm with specific expertise and experience in Employment Law. Our primary purpose is the protection of worker's rights in the face of wrongful termination, harassment, unfair treatment, discrimination or other conduct which may lead to an adverse employment action such as being fired, demoted or transferred.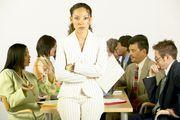 Our legal team is made up of real people who go to work everyday, just like you, and who have a collective desire to help fight against the power that many companies and corporations possess and abuse. Companies, especially large companies, tend to feel that every employee is replaceable. All employees, while they may be replaceable, are also people with bills to pay and mouths to feed and all employees deserve to be treated equally and to be treated legally.
We provide efficient and responsive legal services, bringing to bear a broad pool of legal experience. We represent clients in virtually every context: federal court; state court, county and municipal courts statewide; appellate courts and federal, state and city administrative agencies. We also engage frequently in alternative dispute resolution forums such as arbitration and mediation.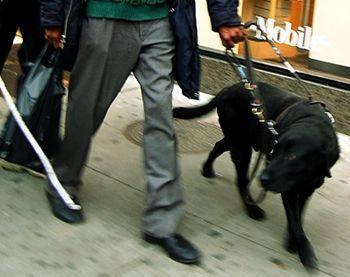 It is important for each one of our clients to feel as if they are our only client and to maintain close personal relationships. We offer each client devoted care and personal attention regardless of the matter. Each client will have unlimited access to a staff attorney who will guide them through the legal process from case inception to resolution while providing both legal counsel and support. Unlike many large firms, we return calls promptly and we give the people that we represent personal attention and service. Difficulties at work can cause problems for a person, not only at work but in all aspects of their lives as well. Many of us see our coworkers and bosses more than we see our spouses and family.
We are aware of the hardship that can occur when an employee is mistreated at work. Your workplace should not be a hostile place and you should not be afraid to go to work. There should be no illegal harassment or discrimination. We can provide you with answers to questions you may have about your workplace. Contact us today to schedule a consultation at no cost. We maintain offices Great Neck, Long Island and New York City.
New York Employment Law Firm
Borrelli & Associates, P.L.L.C. takes cases involving a wide variety of workplace situations. We have top notch employment lawyers ready to help you. Maybe you are being overworked and you feel that a labor law is being broken by your employer. One of our employment lawyers will take your case and make certain that the work law is upheld. Perhaps you were fired for a bogus reason. This is a case of wrongful termination, and we will help you fight that. Have you been a victim of workplace harassment or discrimination? Do not let it happen again. Let us represent your case. Do not let anyone step on your employee rights. Take control of your employment situation and call Borrelli & Associates, P.L.L.C. today.
Discrimination in the workplace comes in many forms. Maybe you are the right person for the promotion, but your employer gave it someone else because of your race or religion. Perhaps your co-workers direct racial slurs at you, or maybe you believe you were not selected for a job that you were well qualified for because of your age. These are just a few of the many types of discriminatory actions for which an employment attorney can help.
Serving Manhattan, Brooklyn, Queens, Bronx, Staten Island, Long Island and New Jersey
Retain a New York or New Jersey employment lawyer if you're dealing with issues such as wrongful termination, racial discrimination, or sexual harassment. Our main office is located in Garden City, Long Island. However, for the benefit of our clients we have another office located conveniently in midtown Manhattan.