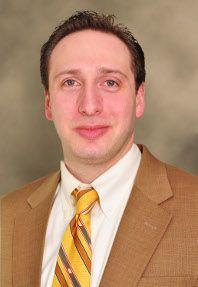 Bar Admissions:
New York, January 2010
Virginia, October 2008
U.S. District Court, Southern District of New York and Eastern District of New York
United States Court of Appeals for the Second Circuit
Law School: American University, Washington College of Law, J.D., 2008, Summa Cum Laude
College: University of Wisconsin-Madison, B.A., 2002
Practice Areas: Labor and Employment; Discrimination; Age Discrimination; Employee Discipline; Employee Rights; Employment Law; Affirmative Action; Age Discrimination in Employment; Civil Service; Collective Bargaining; Child Labor Law; Confidentiality Agreements; Covenants Not To Compete; Employee Drug Testing; Employee Leasing; Employee Privacy; Employer Intentional Torts; Employer Liability; Employer Rights; Employment Arbitration; Employment at Will; Employment Breach of Contract; Employment Civil Rights; Employment Claims; Employment Class Actions; Employment Contracts; Employment Defense; Employment Disability Discrimination; Employment Discrimination; Employment Litigation; Employment Mediation; Employment Practices Liability Insurance; Employment Rights; Employment Termination; Equal Employment Opportunity Law; Executive Employment Law; Executive Severance Contracts; Executive Transfers; Fair Employment Practices; Fair Labor Standards; Family and Medical Leave Act; Federal Employment Law; Harassment; International Employment Contracts; International Labor Law; Labor Antitrust; Labor Arbitration; Labor Law; Labor Legislation; Labor Relations; Labor Strikes; Management Employment Law; Management Labor Law; National Labor Relations Act; National Origin Discrimination; Negligent Hiring; Noncompete Litigation; Noncompetition and Non-Solicitation Agreements; Outsourcing; Personnel Policies; Personnel Training; Prevailing Wage Litigation; Public Sector Collective Bargaining; Public Sector Employment Law; Public Sector Labor Relations; Reductions in Force; Restrictive Covenants; Retaliatory Discharge; Security Clearances; Sexual Harassment; Title VII Discrimination; Unfair Labor Practices; Uniformed Services Employment; and Reemployment Rights Act (USERRA); Union Contract Negotiations; Union Elections; Union Labor Law; Union Organization; Wage and Hour Law; WARN Act; Whistleblower Litigation; Workplace Violence; Wrongful Termination; Wrongful Termination Defense.
Professional Background: Alexander Coleman is an experienced litigator whose practice overwhelmingly consists of representing employees in workplace disputes. He has tried jury and non-jury cases in both Federal and State court, and has obtained significant verdicts, awards and other equitable relief for his clients, via judgment and settlement. Mr. Coleman, a partner at Borrelli & Associates, joined the Firm in January 2010 after completing a clerkship for The Honorable Jane Marum Roush of the Fairfax County Circuit Court in Fairfax, Virginia.
Honors and Awards: Rising Stars® distinction in the field of Employment Litigation (2015, 2016, & 2017).
Email: atc@employmentlawyernewyork.com