Overtime and Wages
Under Federal Law, the Fair Labor Standards Act (FLSA) requires that employees who are "non-exempt" receive overtime pay equal to one and one-half their regular hourly pay for any hours worked over 40 in a week. Employers may require employees to work overtime hours, but the employer must then also give the employee overtime pay.
Overtime pay that has not been paid can still be collected up to 2 years from the date the pay was earned, and up to 3 years if the employer was willfully violating the law. Also, where the employer's failure to pay overtime is intentional, the employer can be required to pay liquidated damages in an additional amount of money equal to the amount already owed. Under New York State Labor Law, you also have valuable rights.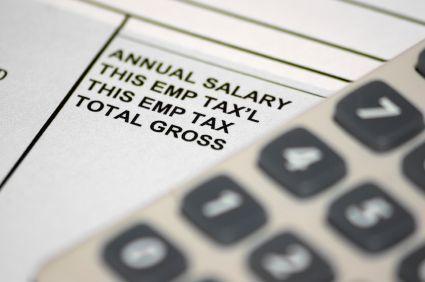 Unpaid Wages and Minimum Wages
Occasionally, an employer will simply fail to pay the employee. This practice violates the FLSA. All employees are entitled to be paid at least, minimum wage. The minimum wage in the United States changes periodically and may also be higher in New York.
Retaliation
It is also illegal for an employer to retaliate against an employee for asking for his overtime pay, for contacting an attorney, or even filing a claim. If you complain of not receiving overtime pay and your employer fires you, you have a claim for retaliation. This is a separate violation of the law.
If you have not been paid overtime, or have only been paid your regular wage for overtime hours, you may be entitled to more money. The overtime and wage laws are very complex, but our attorneys can help you.
In addition to the FLSA, there are New York State laws designed to give the employee additional wage and benefit protection.
New York Labor and Employment Law Attorneys – The Law Offices of Borrelli & Associates, P.L.L.C. address violations of wages and overtime pay.
Wages and Benefits
Wages and Benefits Lawyers are established experts in the broad fields of wages and benefits, including overtime, non-payment, minimum wage, fields that are often ignored or violated by greedy employers; so to make certain that your wages and benefits are properly defended, Borrelli & Associates, P.L.L.C. offers experienced attorneys who are ready to help.
The Fair Labor Standards Act, also known as the FLSA, is a United States labor law that established a national minimum wage and other employee standards. Our attorneys are experienced FLSA experts.
FLSA, Labor Laws, Minimum Wage and Overtime
Employees and employers establish an overtime rate of pay when the employee is hired. Employees, however, often work overtime for less than the established amount. This, although in violation of the FLSA, is a common occurrence. Our employment benefits lawyers in New York will help you defend against it. They will make sure that your wages and benefits are legally protected.
We understand how valuable your wages and benefits are to you. We have offices in New York City and Great Neck offering lawyers serving all major regions of New York, including Manhattan, New York City, Nassau County, Suffolk County, Brooklyn, the Bronx, Queens, and Staten Island. Enlist the help of a highly skilled and highly trained wage and benefits lawyer today; your overtime pay and wages will never be compromised again!
Other Practice Areas