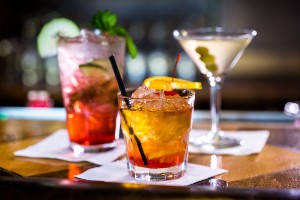 Many workplaces have banned drinking alcohol while on the job. An employee can be disciplined if an employer determines they are under the influence during work hours. What does this mean for people with alcohol use disorder (AUD)?
According to the Americans with Disabilities Act, AUD, more often called alcoholism, is a disability. This means it must be treated as any other disability in the workplace. Employers cannot discriminate against employees with alcoholism.
But this doesn't mean they must tolerate these employees drinking while on the job.
Despite the protections provided by the Americans with Disabilities Act, employers are free to ban alcohol in the workplace and require that all employees, including those with AUD, not be under the influence of alcohol when working.
What Protections Does the ADA Offer to People with AUD?
Although someone with AUD can be terminated for being under the influence of alcohol while working, the ADA ensures that employers must accommodate alcoholic employees who are seeking treatment for their disability.
Employers cannot fire you for discussing, requesting, or seeking alcoholism treatment. The ADA requires that an employer reasonably accommodate the known disabilities of its employees, including AUD.
In most cases, employees must make their employers aware of their disability. This means that an employee seeking treatment for alcohol addiction would need to explain to their employer that they need time away to participate in a rehabilitation program. If you refuse to share this information with your employer, your employer could discipline you for your unexplained time away. The same is true if someone asks for a schedule change or adjustment or any other type of accommodations.
The ADA requirements apply to employers with 50 or more employees. Under the law, employers must permit up to 12 weeks of unpaid leave for you to participate in a treatment program for AUD. Your employer must also pay for the treatment if it is a part of your medical plan coverage. Your employer can monitor your progress during treatment.
ADA Offers No Protection for Employees Intoxicated on the Job
People with concerns about alcoholism should note that while they receive some protection under the ADA, the law offers no protection from discipline for misconduct.
Your employer cannot terminate you for being an alcoholic. However, they can discipline you if your behavior violates their workplace rules. This is especially true if your drinking results in a safety lapse or repeated absence from work.
The most important thing to understand if you are dealing with AUD is that your job could be at risk, especially if you choose not to seek treatment. If you make an effort to recover and your employer interferes with that effort, the ADA provides legal protection. But if you are not seeking recovery, the ADA isn't going to help you just because you're an alcoholic.
If you'd like to know more about how alcoholism affects you in the workplace or you've run into problems with your employer regarding participation in a recovery program, we can help. Contact Borrelli & Associates, P.L.L.C. to discuss your situation.