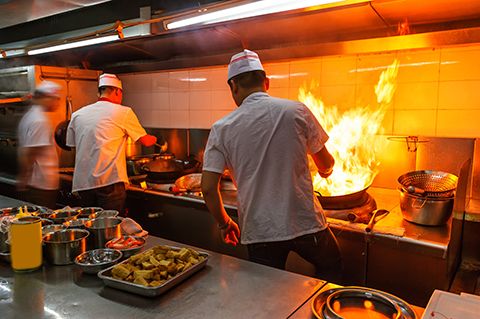 New Action filed in the Eastern District of New York
Benavides v. Verdi Equities, Inc., and R.G.G. Enterprises Inc., and Giuseppe "Joe" Rocco, individually, and John Sacco, individually, and Rocco Sacco, individually,
Civil Case No.: 20-cv-00850 
On February 17, 2020, Plaintiff Benavides, on behalf of himself, individually, and on behalf of all others similarly-situated, filed a lawsuit in the United States District Court Eastern District of New York against VERDI EQUITIES, INC. ("Verdi's of Queens"), and R.G.G. ENTERPRISES, INC. ("Verdi's of Westbury"), (both entities, together where appropriate, as "Verdi's" or "the Restaurant"), and GIUSEPPE "JOE" ROCCO, individually, and JOHN SACCO, individually, and ROCCO SACCO, individually, (all, collectively, as "Defendants"), alleging as follows:
Plaintiff previously worked and currently works for Defendants – – two corporate entities that together operate two restaurants in Queens and Westbury as a single business entity, as well as three of the entities' owners and day-to-day overseers – – as a cook, first from March 2010 to May 26, 2019, and then again from June 20, 2019 to present.  As described below, throughout both periods of his employment, but as is relevant herein, for at least the six-year period pre-dating the commencement of this action, with the exception of the period from May 27 to June 19, 2019 during which time Plaintiff was not employed with Defendants ("the Relevant Period"), Defendants willfully failed to pay Plaintiff the wages lawfully due to him under the Fair Labor Standards Act ("FLSA") and the New York Labor Law ("NYLL").  Specifically, during at least the Relevant Period, Defendants routinely required and require Plaintiff to work beyond forty hours in a workweek, but paid and continue to pay him a flat weekly salary regardless of how many hours he works in a week, which operates by law to cover only his first forty hours of work in a week.  Thus, Defendants failed and continue to fail to compensate Plaintiff at any rate of play, let alone at the statutorily required overtime rate for any hours that Plaintiff worked and works per week in excess of forty, in violation of the FLSA's and the NYLL's overtime provisions.  Defendants also failed and continue to fail to pay Plaintiff spread-of-hours compensation of one hour's pay at the minimum wage rate on those days when his spread of hours exceeds ten during a given day from beginning to end, as the NYLL and the N.Y. Comp. Codes R. & Regs. ("NYCRR") require.  Defendants paid and pay Plaintiff by a combination of check and cash on a weekly basis.
Defendants paid and treated all of its FLSA Plaintiffs in the same manner.  Accordingly, Plaintiff brought this lawsuit against Defendant pursuant to the collective action provisions of the FLSA, on behalf of himself and on behalf of all others similarly-situated who suffered damages because of Defendant's willful violations of the law.
If any individual is or has previously been an employee of the Defendants named in the lawsuit and/or has information that may be relevant to this case, please contact Borrelli & Associates, P.L.L.C. as soon as possible through one of our websites, www.employmentlawyernewyork.com or www.516abogado.com, or any of our phone numbers: (516) 248–5550, (516) ABOGADO, or (212) 679–5000.