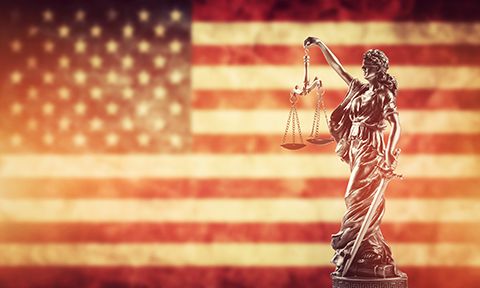 On September 21, 2020, the New York-based 2nd Circuit United States Court of Appeals affirmed a lower court's dismissal of a lawsuit that claimed a tech company's policy not to hire convicted felons had a discriminatory impact on Black applicants.
Plaintiffs George Mandala and Charles Barnett filed a lawsuit for a proposed class action against NTT Data ("NTT"), a Japanese company headquartered in Texas, in federal court in Rochester, New York in 2017. The Plaintiffs alleged that their job offers were revoked pursuant to NTT's nationwide policy not to hire convicted felons, without regard to the nature of their offenses, how long ago they occurred, and whether their convictions had any bearing on their ability to perform the jobs they sought. Plaintiffs further alleged that NTT's policy resulted in disparate impact on Black applicants in violation of Title VII of the Civil Rights Act. Plaintiffs supported their disparate-impact claims with various statistics, including data that showed as of 2010, 40% of prisoners in the U.S. were Black even though Black people represented only 13% of the population.
U.S. District Judge Charles Siragusa dismissed the case last year, saying the national statistics were inadequate to show that a disparity in imprisonment rates existed between white and Black applicants for jobs with NTT. On appeal, the 2nd Circuit affirmed in a 2 to 1 decision, finding that national statistics showing that Black people are arrested and incarcerated at disproportionate rates than their proportion do not support claims that NTT engaged in racial discrimination by refusing to hire convicted felons. Judge Richard Sullivan who wrote the opinion stated: "In fact, because the complaint indicates that the positions that plaintiffs applied for require certain educational and technical credentials, there is good reason to think that these national statistics are not representative of the qualified applicant pool[.]"
The dissenting judge, Denny Chin, said the lower court wrongly held the plaintiffs to a higher pleading standard than required by the federal rules. "Mandala and Barnett had the 'minimal burden' of alleging facts 'suggesting' an 'inference' of a disparate impact based on race," Chin said. The issue is not whether the plaintiffs are likely to prevail but whether their allegations plausibly give rise to an inference of unlawful discrimination, he said. Relying on national statistics is sufficient to meet that burden at the pleadings stage, Chin asserted.
Plaintiffs' complaint also included claims for Discriminatory Denial of Employment under the New York Human Rights Law and Article 23-A of the New York Correction Law, and for Defendant's Failure to Provide a Copy of New York Correction Law Article 23-A in violation of New York General Business Law § 380-g(d). However, since the Court dismissed the only federal (Title VII) claim, it declined to exercise jurisdiction over these state claims.
Plaintiff George Mandala had received a job offer as a software development consultant, while plaintiff Charles Barnett had received a job offer as a website developer. Both are Black men. NTT withdrew the job offers after learning of their prior convictions.
In addition to the protections under Title VII, New York law also prohibits employers from denying employment or firing an employee because of prior arrests or convictions under certain circumstances. If you have questions about being discriminated against by an employer based on your prior criminal record, contact Borrelli & Associates, P.L.L.C. immediately (516) 248–5550 to schedule a consultation.