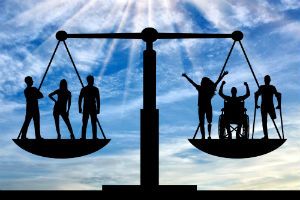 Saint Clare's Health, a division of Prime Healthcare Services ("Saint Clare's"), which operates two hospitals in Morris County, New Jersey, has allegedly violated federal law by engaging in unlawful employment practices by withdrawing a new employee's job offer and refusing to accommodate her disability, the Equal Employment Opportunity Commission ("EEOC") charged in a lawsuit filed on February 8, 2021.
After unsuccessfully trying to resolve this matter pre-litigation, the EEOC filed suit in the U.S. District Court for the District of New Jersey (Docket Number: 2:21-cv-02055).  According to the EEOC's complaint, on September 3, 2019, Saint Clare's offered Taylor McKay the position of Per Diem EMS Dispatcher, for which she was fully qualified.  At the time Ms. McKay accepted the position, St. Clare's was aware that she was about six months pregnant and due to give birth in December 2019.  Ms. McKay completed a background check, drug test, and health screening and was scheduled to begin on November 11, 2019.  However, on November 3, 2019, Ms. McKay began experiencing intense migraines, sensitivity to light, as well as increased nausea and vomiting.  Later that day, Ms. McKay was hospitalized and diagnosed with preeclampsia, a pregnancy complication affecting the circulator system, causing high blood pressure, risks to her liver and kidneys, and risks to her unborn child.
On November 6, 2019, Ms. McKay was induced into early labor in order to protect her baby.  Ms. McKay immediately emailed Saint Clare's Human Resource Generalist, Michelle Flynn from her hospital bed regarding her diagnosis and induced labor, and merely requested what steps she would need to take since she would be unable to attend start as scheduled.  Within hours of her request, Ms. McKay received a voicemail from Flynn that Saint Clare's was withdrawing her offer of employment.  Such alleged conduct violates the Americans with Disabilities Act ("ADA") which prohibits employers from discriminating against qualified individuals on based on their actual and/or perceived disability.  The EEOC seeks back pay, compensatory damages, and punitive damages for Ms. McKay, as well as injunctive relief designed to prevent Saint Clare's from participating in any future disability discriminatory hiring practices.
New Jersey employers beware, in addition to federal law, the New Jersey Law Against Discrimination ("NJLAD") protects employees and job applicants from disability discrimination.  The NJLAD, states that it is unlawful for an employer to refuse to hire or employ or to bar or to discharge or require an individual to retire on the basis of their disability.  Moreover, unlike the ADA, the NJLAD explicitly states that an employer may not engage in discriminatory employment practices on the basis of an applicant or employee's "pregnancy."  Therefore, the NJLAD provides even broader protection than federal law.  Thus, New Jersey employers engaging in similar and/or the same discriminatory hiring practices as Saint Clare's may find themselves in violation of federal as well as state law.
If you believe an employer has discriminated against you contact Borrelli & Associates, P.L.L.C. to schedule a free consultation through one of our websites, www.employmentlawyernewyork.com, www.516abogado.com, or any of our phone numbers: (516) 248-5550, (516) ABOGADO, or (212) 679-5000.