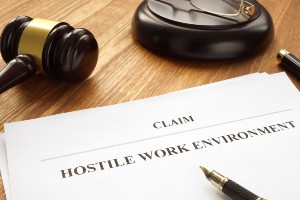 Working in a hostile work environment is never easy. Problems range from subtle behaviors that make you feel unwelcome or uncomfortable to outright discriminatory, harassing, or bullying behavior.
If you've been subjected to hostility or discrimination in your work environment and want to seek compensation for the violation of your rights, it's important to know how the legal system works.
How can someone in New York City prove they are working in an illegal hostile work environment?
Evidence Required to Prove a Hostile Work Environment in NYC
Your case must meet certain criteria before filing a successful lawsuit on the basis of a hostile work environment.
First and foremost, you must prove that your boss created or allowed an abusive workplace where harassment was openly tolerated. This includes demonstrating evidence of discrimination based on:
Gender
Race
Age
Disability status
National origin
Sexual orientation
Religion
You must also show clear evidence of the harassing.
This includes:
Emails
Text messages sent by supervisors or co-workers
Witness statements
Audio or video recordings
The more evidence you have supporting your case, the stronger it will be.
Potential Damages
If you are successful in proving that your employer has violated NY labor laws regarding hostile work environments, you may be entitled to damages.
The most common damages paid in a hostile work environment settlement include:
Back pay (compensation for lost wages)
Front pay (compensation for future earnings if you cannot return to your job)
Compensatory damages (non-economic losses, including pain and suffering)
These awards can add up quickly depending upon the severity of the situation. It's important to consult with an experienced NYC employment attorney. This ensures that you followed all applicable laws in your claim against your employer. Also, keep a detailed record of all harassment occurrences.
By understanding what evidence you need and what damages are recoverable due to harassment provides you with vital information regarding your legal rights. If in doubt, you can discuss your situation with an attorney. They'll assess your situation and help you determine if it's worth filing a complaint.
To learn more about dealing with a hostile work environment or to discuss your employee rights in general, contact Borrelli & Associates, P.L.L.C.