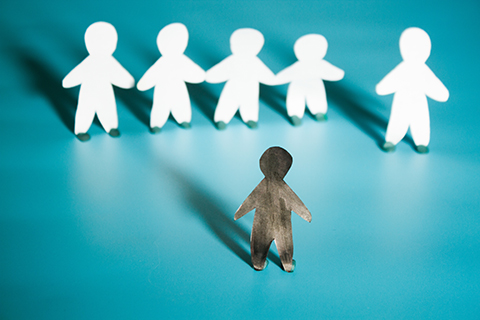 Coming off the heels of a "racist joke" made in the workplace, outside counsel has been investigating a racist hostile work environment at the New Jersey's Hudson County Prosecutor's Office ("HCPO") under the leadership of Prosecutor, Esther Suarez.
Genuine concerns related to a hostile work environment have surfaced at the HCPO after an alleged racist joke spurred tension amongst assistant prosecutors.  Specifically, Assistant Prosecutor, William H. Specht allegedly made a racist remark disparaging Mexicans while discussing Infoshare, a software used by the HCPO.  On or about March 12, 2021, in a private Slack channel utilized by the assistant prosecutors, an employee of the HCPO asked if anyone else was having issues with Infoshare.  In response to this question, Specht commented, "Infoshare identifies as Mexican. It sleeps when the sun is hottest."
The HCPO has hired outside counsel to investigate a hostile work environment under Suarez's leadership.  Additionally, Specht who serves as an assistant chief in the HCPO's for nearly twenty years in the pretrial division deciding which cases are downgraded, remanded, or sent to early disposition has been stripped of any supervisory or prosecutorial authority during the investigation.
All employees should be able to go to work free of fear that they will be subjected to a hostile work environment predicated on their race, gender, sexuality, or any other protected trait.  Employees in the State of New Jersey are protected under both State and Federal Law.  Both Title VII of the Civil Rights Act of 1964 ("Title VII") and the New Jersey Law Against Discrimination ("NJLAD") protect New Jersey employees from discrimination in the workplace.
If you believe you have been the victim of discrimination, contact Borrelli & Associates, P.L.L.C. to schedule a free consultation through one of our websites, www.employmentlawyernewyork.com, www.516abogado.com, or any of our phone numbers: (516) 248-5550, (516) ABOGADO, or (212) 679-5000.