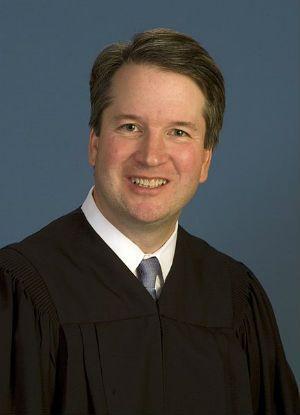 While it is certainly no sure thing that Judge Kavanaugh is going to get confirmed to the Supreme Court in light of the sexual assault allegations against him, if he is indeed confirmed, it will change the balance of the Court for possibly decades to come. Judge Kavanaugh's appointment to the Court will affect the outcome and shape the landscape of the interpretation of laws governing illegal conduct in the workplace.
For the last several decades, the Court has had a slight conservative bent, with usually four solid conservatives, anywhere between three to four solid liberals, and one or two justices who leaned conservative but occasionally sided with the liberals (think Chief Justice John Roberts with Obamacare or Justice Kennedy with gay marriage).
All of this will change if Judge Kavanaugh is confirmed. Judge Kavanaugh currently sits on the U.S. Court of Appeals for the District of Columbia (D.C. Circuit), arguably the second most powerful court in the country because it reviews many of the decisions made by federal administrative agencies. He has heard several notable cases in employment law, and his opinions give an indication of how he would rule if confirmed to the Supreme Court.
Perhaps the most notorious employment case that has come before Kavanaugh was SeaWorld of Florida v. Perez (D.C. Cir. 2014), where an orca killed a second trainer at SeaWorld. The D.C. Circuit affirmed the Department of Labor ("DOL") and the Occupational Health and Safety Administration's ("OSHA") finding that SeaWorld violated OSHA's general duty clause by not taking reasonable safety measures in light of the recognized hazard of the trainers working with the orcas. However, Kavanaugh dissented from his colleagues, arguing that Congress did not intend OSHA regulations to apply to sports and entertainment and that the DOL overreached in their jurisdiction.
Kavanaugh has also taken a generally narrow view of federal employment discrimination statutes, writing numerous majority and unanimous opinions granting summary judgment and motions to dismiss in favor of employers. However, Judge Kavanaugh has also issued decisions in favor of employees. For example, in Ayissi-Etoh v. Fannie Mae (D.C. Cir. 2013), Kavanaugh did reverse a lower court that granted summary judgment to an employer where an employee was called the n-word by a supervisor.
On another topic frequently encountered in employment law regarding drug testing in the workplace, Kavanaugh dissented from his colleagues in National Federation of Federal Employees v. Vilsack (D.C. Cir. 2012), where employees working for a unit within the Department of Agriculture challenged suspicionless drug testing on Fourth Amendment grounds. The majority found that the drug testing was unconstitutional as there was no indication that there was a drug problem amongst employees. However, Kavanaugh believed that the drug testing was narrowly-tailored in that the test called for a urine sample to be given in private, and was thus sensible because the employees worked with at-risk youth in a school setting.
In sum, Kavanaugh's opinions can be generally characterized as employer-friendly, with an inclination to scrutinize administrative agency and government department decisions.
If you have any employment law inquires or feel that your rights in the workplace have been violated, please contact Borrelli & Associates, P.L.L.C. immediately to schedule a consultation.