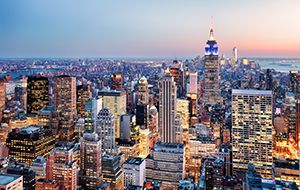 Despite New York State's Salary Transparency Law still being set to go into effect on September 17, 2023, Governor Kathy Hochul has proven that there is always time for final amendments if it means further protecting the rights of New York's workers.  In case you have missed New York's newest attempt to be one of the first states in the country to pioneer the assurance of pay equity, the Salary Transparency Law, initially passed in late December 2022, mandates employers to provide salary disclosures on their employment advertisements and to applicants.  More specifically, it requires employers to disclose the potential compensation or the compensation range to potential employees.
Reintroduction to Pay Transparency
To understand why this Bill is so important to workers' rights in New York, we must first understand what pay transparency is and what it aims to achieve.  Pay transparency is an employer sharing information about the compensation for positions within their entity.  Pay transparency may include information only on pay rates for available positions or a degree of information regarding pay increases, bonuses, commissions, benefits, and more.
The ultimate goal of pay transparency is to ensure pay equity.  While pay transparency benefits all workers, regardless of gender identity, it is particularly significant for women.  According to the United States Department of Labor, in 2020, women earned 83 cents for every dollar a man made.  This pay gap increased even more when looking at Hispanic women earning 57 cents and Black women earning 64 cents for every dollar a man earned.  However, as stated previously, pay transparency helps everyone, regardless of gender identity and also irrespective of if you're an employee or an employer.  Pay transparency eliminates the secrecy often seen in discussions relating to pay rates and salaries, which helps all workers get the pay they deserve and helps employers retain their employees.
What Has Been Amended
Initially, the statute stated that it applied to advertisements for any jobs that can or will be performed at least in part in the state of New York.  This wording implied that it would apply to remote workers and those who work in the office/site equally.  In its current form, the amended statute has removed that language.  It has replaced it by making it applicable to cover job postings for jobs where one may be performing their duties outside of New York but will be ultimately reporting to a supervisor, office, or other work site within New York.  This language means that even if a job would require or allow an employee to work outside New York, they may still be required to give pay transparency as long as the employee will be reporting to an office or supervisor in New York.
Additionally, the amended statute has removed the statutory requirement for employers to retain their history of compensation ranges and job descriptions.  Finally, the amended law has added to what can be deemed as an advertisement.  Under the amended statute, to "advertise" means to make a pool of potential applicants for internal or public viewing, including electronically.  This new addition ensures that an employer's obligation to pay transparency applies equally to both internal and external job postings.
If you have questions regarding how pay transparency may impact you and your employment, please contact Borrelli & Associates, P.L.L.C., to schedule a free consultation through one of our websites, www.employmentlawyernewyork.com, www.516abogado.com, or any of our phone numbers: (516) 248-5550, (516) ABOGADO, or (212) 679-5000.