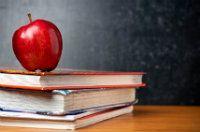 Some employers offer benefits related to the education of employees. Companies provide this type of benefit because they know it is something that attracts the best and brightest in the industry, and a more educated employee is advantageous for the company. It's a mutually beneficial arrangement and one you should consider when searching for a job.
What should you know about education benefits offered by your employer and is there a downside to allowing your employer to fund any of your education?
Education Benefits Vary from Company to Company
Education benefits come in a variety of different forms. Some employers pay for the entirety of an employee's education, while others offer partial funding. Payment might be upfront or it might be in the form of tuition reimbursement.
Examples of employee-funded education programs include:
• Maximum dollar amount funding, such as $3000 or $5000 per year
• Maximum percentage funding, such as 50 percent of the cost of an employee's education
• Job-related funding for courses or degrees directly related to an employee's role within a business
• Limited tuition reimbursement based on an employee's position within the business, as long as the parameters do not violate any discrimination laws
• In-house education offered directly by the company (some companies have established elaborate training programs that are completely free of charge to employees)
Employees Might Need to Meet Certain Obligations to Enjoy Benefits
You might need to meet certain obligations to qualify for employer-funded education benefits. For instance, many companies require you sign a contract committing to employment for a certain amount of time if you receive education benefits.
After all, if they've invested in you, they want to remain a part of their team so they benefit from their investment.
To learn more about how employment contracts work, check out this article from Monster.com.
What Employees Should Know about Employer-Funded Education Benefits
Employers are not obligated to fund employee education.
It's a benefit and not required by law, though many companies are taking advantage of the option to give them access to the best and brightest in a given industry.
Many choose to offer education benefits because they know they receive so much in return.
For instance, companies receive tax benefits for investing in employee education, in addition to the benefit of having more educated employees on staff. If your employer seems reluctant to support education or hasn't considered education benefits, you might want to explain all of the benefits the company will enjoy by investing in employee education.
Employers are obligated to extend education benefits in a manner that does not violate any discrimination policies.
For instance, if education benefits are offered to male full-time employees, they must also be offered to female full-time employees. Benefits mustn't be offered to every employee, but they must be offered in a manner that is legally non-discriminatory.
Employers and employees must be careful that education benefits do not interfere with other issues that might arise in the workplace, and if they do, that they are handled properly.
For instance, what happens if an employee is locked into an education benefit-related commitment to an employer but is faced with a problem with sexual harassment? These situations can be frustrating and confusing for everyone involved.
If you have questions about employee funded education benefits or you're in need of assistance because of a related issue, we can help. Contact Borrelli & Associates, P.L.L.C. to learn more.