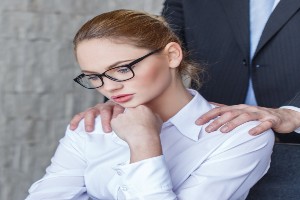 Are you dealing with workplace sexual harassment? Here's what you need to know:
Know Your Rights
Victims of workplace sexual harassment must know their rights. The laws governing workplace harassment can be complicated. The best thing you can do is learn what is and is not permitted before you're faced with a problem.
Talk to Someone You Trust
It can be helpful to talk to someone you trust about what's happening. This could be a friend, family member, or professional counselor. Talking to someone can help you process your feelings and figure out what to do next.
Speak Up
If you're a victim of workplace sexual harassment, it's important to speak up and let your harasser know that their behavior is not welcome. This can be difficult to do, but it's important to remember that you have a right to feel safe and respected in your workplace.
Maintain Records of the Workplace Sexual Harassment
Keep a detailed record of the harassment, including dates, times, witnesses, and any other relevant information. This will be important if you decide to take further action.
File a Report
If you feel comfortable doing so, you can report the harassment to your company's HR department or your supervisor. This is not always possible or safe, but it may be an option for you.
File a Complaint with the Equal Employment Opportunity Commission (EEOC)
If you've been harassed at work, you can file a complaint with the EEOC. This is the federal agency that enforces anti-discrimination laws in the workplace.
To file a complaint with the EEOC, you will need to contact their office and request a charge form. The charge form requests information about your case, such as when the harassment occurred and who was involved. Once you have completed the form, you will need to submit it to the EEOC office in your area.
It is important to note that you must file a complaint with the EEOC within 180 days of the last instance of harassment. The EEOC might not consider your case if you do not file within this time frame.
After you have filed your complaint, the EEOC will investigate your allegations. They may interview witnesses and review documents related to your case. If they find that there is enough evidence to support your claims, they will work with you and your employer to try and resolve the situation.
If you're unsatisfied with the outcome of the EEOC's investigation, you may be able to file a lawsuit against your employer. However, it is important to speak with an experienced attorney before taking this step.
Seek Professional Support
As the victim of workplace sexual harassment, you may want to seek legal help. An experienced attorney can help you understand your rights and options.
Additionally, if you're struggling to cope with the effects of harassment, seek professional help. A therapist or counselor can provide you with support and guidance.
You have a right to feel safe and respected in your workplace. Stand up for yourself and let your harasser know that their behavior is not welcome.
Are You Dealing with Workplace Sexual Harassment?
Laws vary from state to state, so it's important to consult an attorney in your area. Thankfully, New York has significant protections in place to prevent and deal with sexual harassment if and when it occurs. An attorney can help you evaluate what laws pertain to your situation and help you decide how best to proceed.
Workplace sexual harassment is a serious issue. If you're being harassed, don't hesitate to reach out for help. There are many resources available to assist you. Contact Borrelli & Associates, P.L.L.C. to learn more.