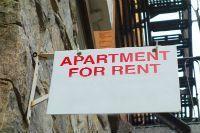 New Collective Action filed in the Southern District of New York
DeFrancesco v. Mirador Real Estate, LLC Case No.: 1:18-cv-04032
On May 4, 2018, Plaintiff Ms. DeFrancesco, filed a civil action lawsuit in United States District Court – Southern District of New York against Mirador Real Estate, LLC. The complaint alleges as follows:
Plaintiff worked for Defendant – a real estate brokerage company – from April 10, 2017 until November 22, 2017, as a "Leasing Manager" for certain "Midtown East" apartment buildings in Manhattan. Despite her title as a "manager," Plaintiff did not have any meaningful discretion or managerial responsibilities. Throughout her employment, Ms. DeFrancesco was required to work a total of between fifty-six and seventy hours per week. However, Defendant paid Plaintiff a flat annual salary intended to compensate Plaintiff for her first forty hours of work each week. Thus, Defendant failed to pay Plaintiff at any rate of pay, let alone at the statutorily-required rate of one and one-half times her regular rate of pay, for all hours that she worked in excess of forty each week, in violation of the FLSA and the NYLL. Defendant also violated the NYLL by failing to: provide Plaintiff with an accurate wage notice upon hire; and pay Plaintiff any of her earned commissions. Making matters worse, after Ms. DeFrancesco complained to Defendant about Defendant's failure to pay her any of her earned commissions, Defendant retaliated by terminating Plaintiff's employment. Further transgressing the law, Defendant issued Plaintiff a fraudulent Form W-2 information return for the 2017 tax year, reflecting more earned income than Defendant ever actually paid Plaintiff, in violation of the Internal Revenue Code.
If any individual is or has previously been an employee for the Defendant named in the lawsuit and/or has information that may be relevant to this case, please contact Borrelli & Associates, P.L.L.C. as soon as possible through one of our websites, www.employmentlawyernewyork.com or www.516abogado.com, or any of our phone numbers: (516) 248–5550, (516) ABOGADO, or (212) 679–5000.