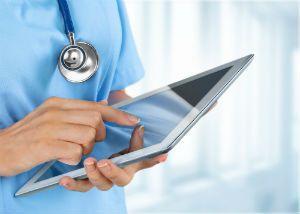 New Civil Action filed in the Eastern District of New York
Bailey v. Edison Liquidating, LLC d/b/a Edison Home Health Care Civil Case No.: 18-cv-04401
On August 3, 2018, Ms. Bailey ("Plaintiff"), by and through her attorneys, Borrelli & Associates, P.L.L.C., filed a Complaint against EDISON LIQUIDATING LLC d/b/a EDISON HOME HEALTH CARE ("Edison" or "Defendant"), alleging the following:
Ms. Bailey worked for Defendant – – a home health care services agency – – in various capacities from approximately October 2008 until July 23, 2016. Thus, as is relevant, from at least August 7, 2011 until the end of her employment on July 23, 2016 (the "Relevant Time Period"), Defendant paid Plaintiff on an hourly basis, required Plaintiff to work in excess of forty hours each week, yet intentionally failed to compensate Plaintiff at any rate of pay, let alone at the statutorily-required overtime rate of time and one-half her straight-time rate for each hour that Plaintiff worked per week in excess of forty, in violation of the overtime provisions of Fair Labor Standards Act ("FLSA") and the New York Labor Law ("NYLL"). Defendant also failed to provide Plaintiff with accurate wage statements on each payday as the NYLL requires. Defendant Edison is a home health care service agency that provides in-home care to elderly and disabled persons throughout New York State. From October 2008 to April 2010, Plaintiff worked for Defendant as a front desk receptionist at its Brooklyn headquarters. Around May 2010, Ms. Bailey got promoted to work as Human Resources coordinator, and her primary duties consisted of conducting new employee orientation by introducing the contents of the company's procedures as contained in various introductory documents; data entry; conducting criminal backgrounds checks on home health care aides by searching for their names in various public record search engines; and assisting her supervisor as needed. Around December 2013, Defendant promoted Plaintiff to quality assurance officer, where she remained until her employment ended. Plaintiff's primary duties consisted of compiling incident reports, audits, and surveys that other employees completed in the field, as well as generating log reports for Edison's nurses. While she served as a Human Resources coordinator, Defendant required Plaintiff to work a set schedule from 8:30 a.m. until 5:30 p.m. five days per week. Then, while she served as a quality officer, her schedule was from 8:00 a.m. to 5:00 p.m., five days per week, without being permitted to take a scheduled and/or uninterrupted break during her workday. However, notwithstanding those scheduled hours, in order to complete her job duties on a timely basis, Plaintiff was permitted to commence work around 6:00 a.m. each day. While working both positions, Defendant permitted Plaintiff to work between fifty-five and fifty-seven hours and thirty minutes per week. Throughout the Relevant Time period, Defendant accepted Plaintiff's services and never directed her to stop working between fifty-five and fifty-seven and one-half hours per week.
If any individual is or has previously been an employee for the Defendants named in the lawsuit during the time period of August 7, 2011 – present or has information that may be relevant to this case, please contact Borrelli & Associates, P.L.L.C., as soon as possible.