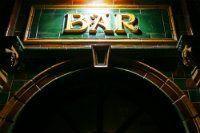 As previously reported on this website, in Esperanza v. Dyckman Bar, Corp. et al, on November 10, 2017, Lead Plaintiff Ms. Esperanza, on behalf of herself and those similarly situated, filed a class and collective action lawsuit in United States District Court – Southern District of New York against her employer, Dyckman Bar, Corp. and Jose F. Galeas alleging willful violations of the Fair Labor Standards Act ("FLSA"), the New York Labor Law ("NYLL") and the New York Codes, Rules, and Regulations ("NYCRR) including, but not limited to the failure of Defendants to compensate Plaintiff for overtime wages. The factual allegations of the case are referenced in our November 2017 blog post and are summarized as follows:
Defendants employed Plaintiff to work as a bartender and waitress from March 2015 through the present;
Throughout her employment, Plaintiff's main duties consisted of preparing drinks and food orders, polishing glasses, serving customers, and providing bottle service;
Defendants required Plaintiff to routinely work fifty-three and one-half hours per week, without a scheduled or uninterrupted break during any given shift;
Defendants paid and continue to pay Plaintiff an hourly rate of $7.50 for all hours worked, including those in excess of forty.
The NYLL requires an employee to be paid at an hourly wage at least equal to the applicable minimum wage rate. Throughout the entirety of Plaintiff's employment, the minimum wage rate in New York City was at least $8.75 per hour. Thus, Defendants clearly transgressed the law by paying Plaintiff at an hourly rate of $7.50.
Furthermore, in accordance with the NYLL and the NYCRR, on each day that an employee works more than ten consecutive hours from the beginning of a shift to the end, the employee must receive an additional hour's pay at the New York State minimum wage rate. On every workday that Ms. Esperanza worked for Defendants on Friday through Sunday, she worked from 4:30pm to 5:00am. Although her spread of hours from the beginning of each shift to the end exceeded ten on those days, Defendants failed to compensate her with an additional hour's pay at minimum wage for any of those days.
Finally, when a non-exempt employee works over 40 hours a work-week, the employer is required by law to pay the employee at 1.5x his/her hourly rate of pay for each hour worked in excess of forty. The additional pay is called the overtime rate. By failing to compensate Ms. Esperanza at her overtime rate for the 13.5 hours that she worked in excess of forty each week, Defendants violated rights guaranteed to Plaintiff by the overtime provisions of the FLSA and the NYLL.
Certification of Collective Action
In each collective and class action case, pursuant to the request of the Plaintiff, the judge reviews the claims that Plaintiff brings forward alleging that there are additional workers in the same "class" (performing the same or similar duties) whose rights were violated. After reviewing the facts of this case, District Judge Alison J. Nathan granted "conditional certification" allowing the case to proceed as a collective action enabling any other workers who were not paid properly to join the lawsuit and seek redress for the Defendants' failure to pay them in accordance with the law.
If you or a person you know worked for the Defendants named in the lawsuit during the time period of November 10, 2011– present or has information that may be relevant to this case, contact Borrelli & Associates, P.L.L.C. as soon as possible through our website, www.employmentlawyernewyork.com, or any of our phone numbers: (516) 248-5550, (516) ABOGADO, and (212) 679-5000.