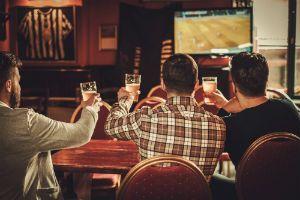 Judge grants Conditional Certification of Collective Action in the Eastern District of New York
Ramirez v. El Potrero Sport Bar, Inc., Case No.: 18-cv-964
As previously reported on this website, in Ramirez v. El Potrero Sport Bar, Inc., on February 13, 2018, Lead Plaintiff Ms. Ramirez, on behalf of herself and those similarly situated, filed a class and collective action lawsuit against El Potrero Sport Bar, Inc., alleging deliberating violations of the Fair Labor Standards Act ("FLSA"), the New York Labor Law ("NYLL"), and the New York Comp. Codes, Rules, and Regulations ("NYCCRR"), including the failure of Defendants to compensate Plaintiff for overtime and minimum wages. The claims of the case are referenced in our March 2018 blog post and are reviewed as follows:
Defendant El Potrero is a sports and dance bar located in Sunnyside, New York.
Defendant employed Plaintiff as a "waitress" from about April 19, 2017 until on or about December 7, 2017.
Despite her title, throughout her employment, Plaintiff's primary duties consisted of selling drink "tickets" to Defendant's customers at the bar.
Throughout her employment, Plaintiff's schedule varied depending on the season.
Defendant paid Plaintiff based upon the number of drink "tickets" she sold on Defendant's bar patrons. If Plaintiff sold five or more drink "tickets" during a shift, Defendant paid Plaintiff $5.00 per hour, plus $8.00 per drink ticket sold. If, however, Plaintiff was unable to sell at least five drink "tickets" during a given shift, Defendant paid Plaintiff no money whatsoever.
On each occasion when Defendant paid Plaintiff, Defendants failed to provide Plaintiff with any wage statements, let alone statements that accurately listed Plaintiff's actual hours worked for that workweek, the drink "ticket" commissions she earned that week, or her accurate statutorily-mandated regular and overtime rates of pay for all hours worked violated rights guaranteed to Plaintiff by the overtime provisions of the FLSA, the NYLL, and the NYCCRR.
Certification of Collective Action
In this case, pursuant to the request of the Plaintiff, the Judge reviewed claims that the Plaintiff brought forward alleging that there are additional workers in the same "class" (performing the same or similar duties) whose rights have been violated. After reviewing the facts of this case, on July 27, 2018, Magistrate Judge Steven L. Tiscione granted "conditional certification" allowing the case to proceed as a collective action enabling any current and former employees who were not paid properly to join the lawsuit and seek redress for Defendants' failure to compensate them in accordance with the law.
If you or a person you know worked for the Defendants named in the lawsuit during the time period of February 13, 2012 – present or has information that may be relevant to this case, contact Borrelli & Associates, P.L.L.C. as soon as possible through this website, or www.516abogado.com or by phone: (516) 248-5550, (516) ABOGADO, and (212) 679-5000.